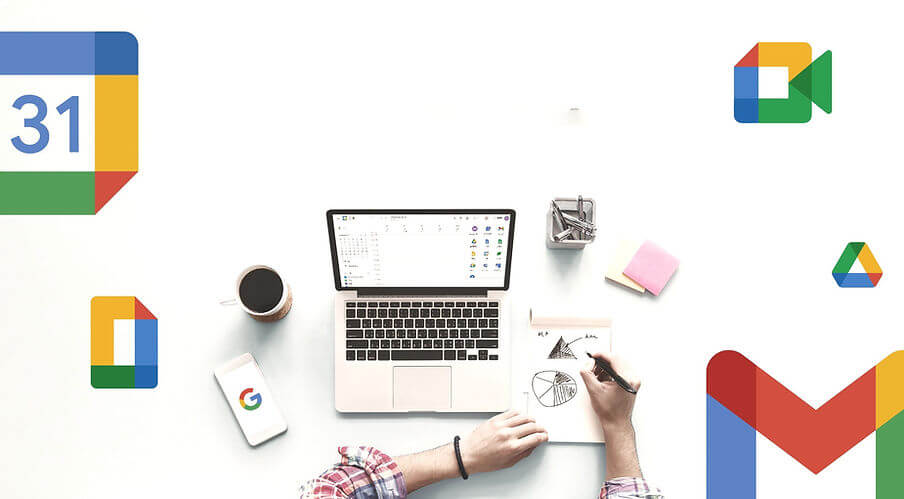 Google Workspace
Google Workspace provides a collaborative platform that enables individuals to contribute regardless of their location or team members.
Google Workspace offers advantages to its users.
The solution has been proven to increase team happiness and innovation. This is the future of work!
It empowers your employees to work the way they are most productive.
Business as usual is often just business for the sake of revenue. In order to experience real growth, it takes bold changes in processes that can't be ignored.
Reduction on Tech-Support
Say goodbye to costly servers and say hello to Google Suite. They help you improve security, so your business can focus on growing.
It has an accuracy on blocking spam and business email compromise scams.
Google Workspace Pricing & Plans
Why Choose Google Workspace with us?
At Gear, we have a strong drive to assist businesses of any scale in transitioning to a digital workplace with Google Workspace. Our services encompass setting up accounts, migrating emails, and providing local support. Moreover, we offer exclusive discounts to our clients. In addition, we provide complimentary DKIM/DMARC/SPF services to counter phishing and spoofing, along with free onboarding support. Lastly, we offer personalized, user-friendly company staff directories and shared contact applications that are completely customizable and white-labeled.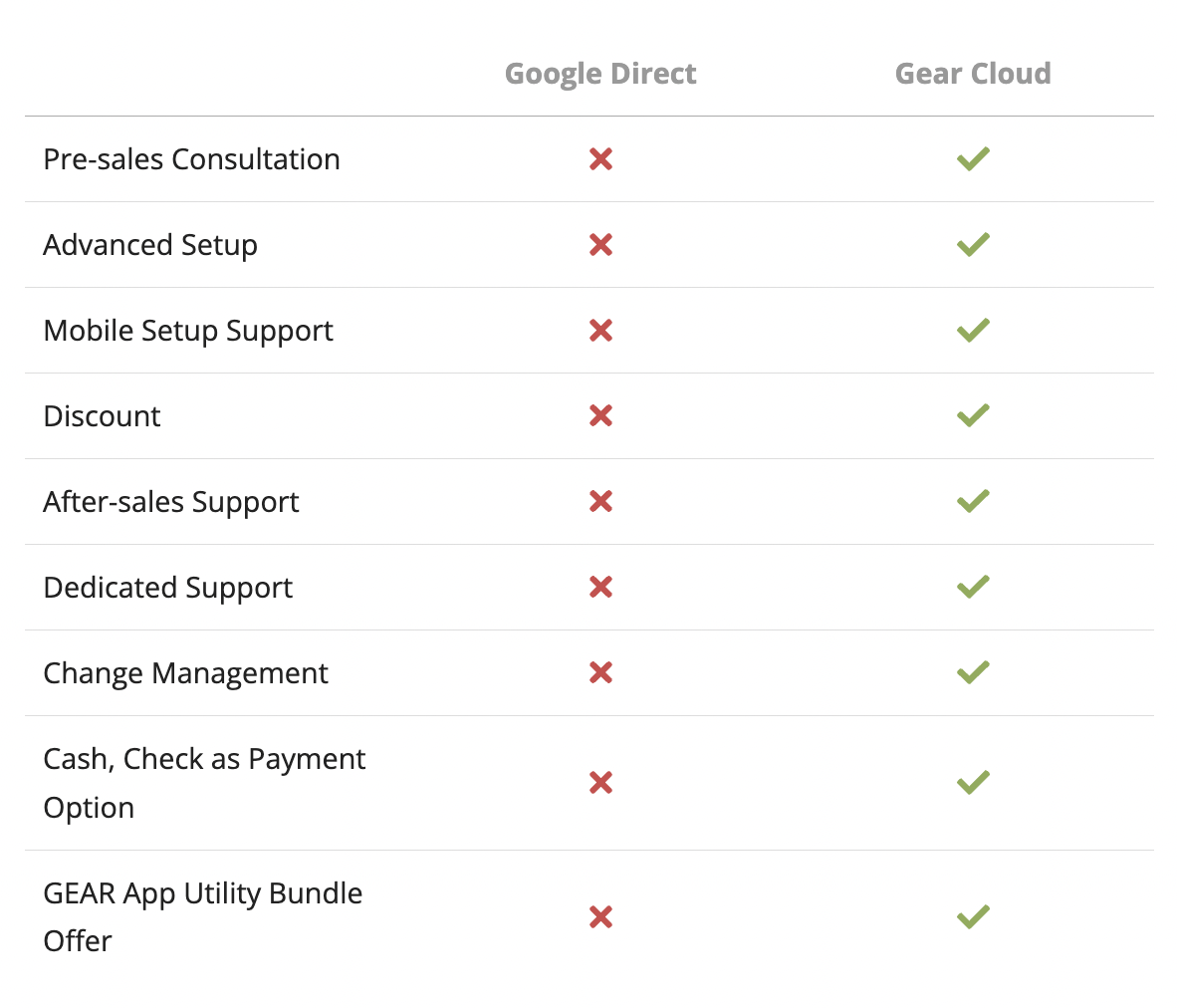 Seamless Migration
We provide for seamless data migration and deployment services with zero downtime.
Online Orders
Order Google Workspace online quickly and with ease. You can even order in advance for additional users and be billed later!
Flexible Payments
We accept a variety of payment options. You can even wire transfer your payment to us. 
24/7 Support
We have a team that works with Google to provide you dedicated customer support.
Frequently Asked Questions