Dropbox Business
Efficiently share files with anyone using the intuitive and easy-to-use Dropbox Business collaboration platform, accessible across all devices and platforms.
Unlock significant cost savings and business benefits.
Dropbox Business boosts individual and team productivity for better employee experiences and accelerated workflows.
Organization which implemented Dropbox Business benefit with great ROI
Organization experiences benefits of $1.35M over three years.
Net present value (NPV) after cost is over $1Million.
The breakeven point is less than 6 months.
At Gear, we are enthusiastic about assisting enterprises of every scale to safely store their data in Dropbox Cloud in a digital workplace. Our services include setting up accounts, migrating emails, and providing local support. In addition, our clients can enjoy exclusive discounts on Dropbox Business.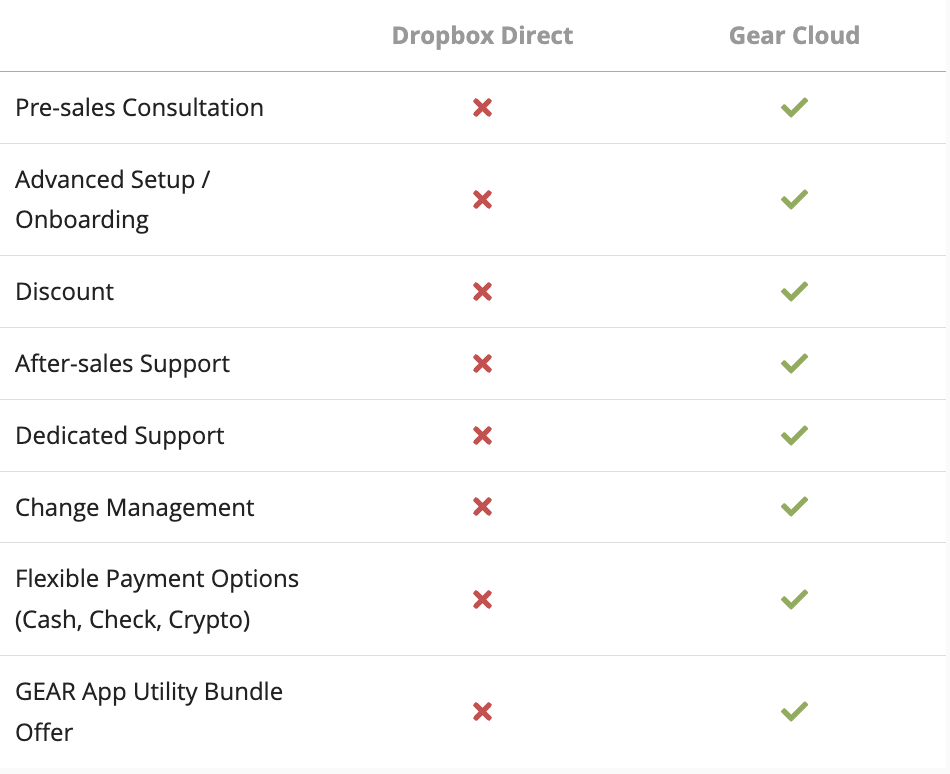 Seamless Migration
We provide for seamless data migration and deployment services with zero downtime.
Online Orders
Order Dropbox Business online quickly and with ease. You can even order in advance for additional users and be billed later!
Flexible Payments
We accept a variety of payment options. You can even wire transfer your payment to us. 
24/7 Support
We have a team that works with Dropbox Business to provide you dedicated customer support.
Frequently Asked Questions